LA DENTAL BRACES is known for using the most up to date technologically advanced diagnostic and treatment tools. We believe in using the most reliable tools because we know free time is limited and your smile is valuable. We seek out and invest in technologies that:
Afford an excellent patient experience
Allow for decreased treatment time
Help us achieve spectacular results
Have a proven track record of performance
In addition to our advanced treatment options, like the Self Ligation Braces, Invisalign and Sure Smile, here some of the other patient-friendly technologies we offer:
---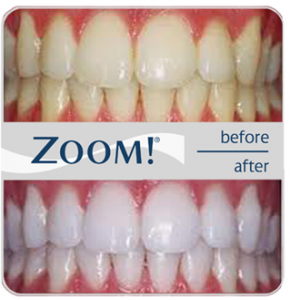 Philips Zoom Teeth Whitening
Gentle yet effective
Philips Zoom Blue LED light-accelerated technology and gel whitens rapidly while Amorphous Calcium Phosphate (ACP) helps deliver enamel protection, improve luster and reduce sensitivity. Whiten your smile up to 8 shades in less than 45 minutes1 with Philips Zoom WhiteSpeed in-office or get noticeable results in days with take-home treatments.
---

OrthoBanc
OrthoBanc's complete payment management automatically drafts monthly payments and handles all responsible party contact regarding those payments.
Our patients and their responsible parties know they can reach out and talk to someone that cares and will treat them fairly and kindly.
---
AccepTx Pro
AccepTx Pro makes it easy for your patients to understand & accept treatment options, choose the payment plan that works for them within your practice's preset parameters, and finalize treatment with electronic signature.
---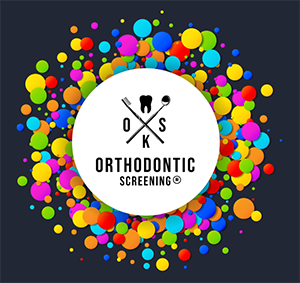 Orthodontic Screening
Get an evaluation from home
Complete an Orthodontic Screening from the comfort and convenience of your home.
Suitable for the whole family
Orthodontic Screenings can be done by each family member in your household. No matter the age! Find out valuable information today! Its Free!
Saves You Time
This screening is super-easy to complete without having to visit the orthodontist's office.
---
Sesame Secure Messaging
In addition to the ability to pay bills and view appointments online, patients can also use our Patient Portal to access their online health history forms, view their diagnostic images and X-rays, and save and print ledger statements for their personal financial records. They can also refer a friend to your practice and provide post-appointment feedback about their visit, all from one easy-to-use dashboard.

SECURE MESSAGING
Secure Messaging from Sesame allows your practice to collaborate securely with your colleagues without the need of additional software. As a Sesame member, you can use your practice colleague and patient lists as an address book and send messages to colleagues, even if they are not Sesame members. You can also attach files and images manually or select patient images from your compatible imaging system. Sesame Secure Messaging works like email, but instead of sending emails, you and your colleagues share access to messages within a secure mailbox. With this feature, you can be sure that PHI is encrypted every step of the way.

2-WAY TEXT MESSAGING
Sesame's 2-way text messaging allows you to conduct a conversation with your patients within your dashboard. When a patient texts your office number, configured in the General Settings of your dashboard, you will receive a notification of the new message and be able to respond to the patient directly.

AUTOMATED APPOINTMENT REMINDERS AND COMMUNICATION
Keeping a full, efficient schedule is essential to the success of your dental or orthodontic practice, and enables you to provide your patients with the one-on-one attention they deserve. With our automated appointment reminders, patients can customize how they receive dental appointment reminders and communication from your office with email, text messaging, and/or voicemail. They can also download a reminder for use in their digital calendar, significantly reducing no-show appointments. When missed appointments do occur, you'll be able to notify patients of their missed appointment with an automatic reminder to reschedule.
---
Cloud9 Software
Cloud9 Software is at the forefront of orthodontic software and allows us to maximize communication with our patient's while allowing for efficient treatment and office experiences. Our doctors can work remotaly from anywhere tracking all our patients treatment in real time.
---
Digital Xray: Sirona and Carestream
It's understood that better information equals better results. With our digital machine, we get far more detailed information than with traditional x-rays – and with a fraction of the exposure than older technologies. We use this incredibly detailed information to create precise treatment plans that make every aspect of treatment better.
---
3D Scanner: iTero®
The iTero® scanner is a state-of-the-art intraoral scanner that allows our orthodontist to view three-dimensional images of the inside of your mouth. The iTero scanner utilizes new technology to capture up to 20, full-color images per second, allowing us to easily distinguish between healthy and infected soft tissues. These images are often used to create dental appliances that fit and function better. With iTero technology, we can even simulate treatment outcomes, showing patients accurate images of what their treatment results will look like!
iTero is a compact, handheld wand that our orthodontist may use to continually scan the inside of your mouth. These images are processed simultaneously to quickly provide a complete and highly accurate image of your mouth. This device even automatically saves the images every 2 seconds, so that you will not need to sit through a second scan.
---
How do I earn rewards?

There are many ways to earn rewards, and we have a variety of cool prizes that can be earned with the points. Simply sign up through our Patient Rewards Portal or download the Patient Rewards App to begin earning points. You can earn points for:
Taking surveys
Participating in contests
Leaving a review
Referring a friend
Liking our Facebook page
And more!
Then redeem your points for gift cards and other cool prizes!